Drugs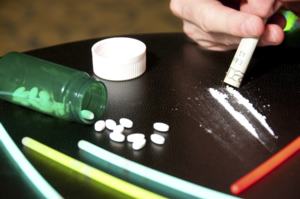 If are concerned about your own or a friend or family member's drug use, it's important to know that help is available. The Community Programme can put you in touch with the many available services offering specialist advice and support to help either you or another kick the habit.
Gaining an understanding of drug dependency and addiction will help to give you a better idea of the problem and how best to deal with it. This includes becoming informed on the possible consequences of drug use, such as physical and mental health problems, the negative impact that it can have on relationships and the problems that it can cause at home work or school.
Drug use can lead to feelings of isolation and shame, but with the proper help and support it is possible to make positive life changes. The Community Programme will help you to locate the services and support groups in your area that can help you overcome drug use for good. Similarly, you can discuss your particular worries on our free, confidential online forum.
If you need practical help and support or specialist advice with this issue, please act now and contact one of the organisations listed by The Community Programme.
Related Programmes
Oakleaf Enterprise
well women wakefield