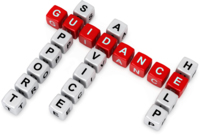 Established in 2012, The Community Programme is an organisation set up to help the voluntary sector in a time where many organisations are struggling to survive.
The Community Programme is a lifeline to every community programme, charity and voluntary organisation across the country and offers organisations the opportunity to highlight and promote their services that they can offer by giving them a free listing on our site www.thecommunityprogramme.com. For some The Community Programme is the only platform that they have to promote any news, events and services that they can offer.
Our aim
Our aim is to bring our communities closer together and create a better understanding of what help, support and advice is available for us when we need it. Our aim is to also strengthen links and networks between organisations and the general public to build a better community for us all to live in.
What's available?
There are over 140,000 community programmes, charities and voluntary organisations in the United Kingdom. These programmes and the people that run them are what truly make our country great. Community programmes and charities that are run in your local area are there for us and can provide fantastic services for us and the community when we need them.
Cutbacks
There is no denying that 2012 was a tough and testing year for the voluntary sector.
2012 was a year that seen major cutbacks in public sector spending and cutbacks on grants that has had a knock on effect with many charities, voluntary organisations and community programmes across the country. This has seen predictions that could ultimately wipe out 25% of the countries community programmes, charities and voluntary organisations.
Importance of the Community Programme
2013 could see one in four charities finding themselves at a "financial cliff edge" when public cutbacks begin to kick in according to research by the Charity Commission.
Research into over 1000 charities found that 59% have now been affected by the economic downturn. With our countries economy looking increasingly grim for 2013 and financial markets predicting a tough year for UK businesses and organisations.
In a time were families, households and individuals are struggling to survive further research has shown with unemployment on the rise and our country is facing a triple dip recession with no change on the horizon, people needing the help and support and advice from organisations will be at an all time high.
We want trustees to channel their formidable energy into doing all they can to protect the valuable work of their charity and hope that thecommunityprogramme.com can promote and highlight their services that they can offer to the general public and anyone who needs help, support and advice.