Bereavement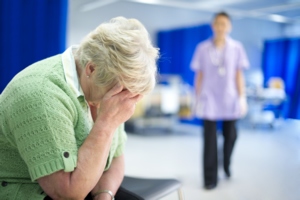 Coping with bereavement and coming to terms with loss can be very difficult. The grief following the death of a loved one, whether this is the loss of a parent, baby, child, sibling, partner, someone you have been caring for or a pet can often seem unbearable and it is important to know where to turn for support. The Community Programme can show you where to go for help and support overcoming bereavement.
This includes counselling and support following miscarriage and stillbirth, death after long-term illness or a sudden death, such as a suicide; as well as practical help and advice regarding death and benefits or the practicalities of registering a death or organising a funeral. The Community Programme will enable you to find exactly the help, advice and guidance that you need and can also put you in touch with support groups in your area where you can meet others coming to terms with bereavement and professionals to provide emotional support and counselling. Similarly, you can discuss this issue on our free, confidential online forum.
If you need practical help and support or specialist advice to help you to come to terms with a loss, please act now and contact one of the organisations listed by The Community Programme.
Related Programmes
Acorn Pregnancy Counselling Centre
Carer Support Wiltshire
Down's Heart Group
Every Day Harmony, Music Therapy
Sight Concern Bedfordshire
Sudbury & District Citizens Advice Bureau
well women wakefield
Wellspring Therapy & Training